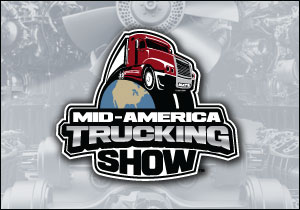 This week is the Mid-America Trucking Show (MATS) in Louisville, Kentucky. If you remember, last year we unveiled our new name: Detroit™. This year at MATS 2013, along with celebrating our 75th anniversary, the Detroit team will be showcasing our expanded portfolio of drivetrain products to attendees. These components are designed to increase your truck's performance and efficiency: the new DT12™ automated manual transmission, front and rear axles, and of course our trademark engines like the DD13®, DD15® and DD16®. We'll also be showing our onboard diagnostic system, Virtual Technician™. Finally, in order to reward our most loyal customers, we're introducing the Million Mile Club. If you or someone you know has logged a million miles on a Detroit engine, sign up today and receive the VIP treatment. Drop by our booth or go here for more info.
Greg Gusko, Marketing Communications Manager - Detroit says, "We are the only manufacturer to include all the proprietary components in one package". Each component can be serviced at your authorized Detroit service location, the largest network of parts and service locations in the industry. "Gusko continues, "Combining vertically integrated Detroit power train components gives you access to what we believe is the most efficient foundation for your truck and fleet."
Stop by our booth at MATS 2013 and say hello! We always love meeting the people who use our products every day to power their business.