What is an automated manual transmission?
An automated manual transmission (AMT) is mechanically similar to a manual transmission. However, there's one key difference for the operator: there are only two pedals in the cab, the brake and accelerator. In a vocational truck with an AMT, shifting is performed by computer-controlled sensors and actuators rather than direct input from the operator via the clutch pedal.
The benefits of AMTs on the jobsite
AMTs allow for quicker, more precise shifting in coordination with the engine's RPM level and performance. While this precision can improve fuel economy, especially in on-highway applications, there are a range of benefits to vocational fleets as well.
More comfort for easier truck operation
A simpler driving experience is less demanding on operators. Less exertion not only helps reduce fatigue on the job, but it also makes new operators who might not be familiar with manual transmissions easier to train as well as retain.
Enhanced safety
Even the most experienced operator can get distracted on the jobsite or on the road between sites. A vocational truck with an AMT can help keep workers safe by allowing them to focus on their surroundings more closely.
Exceptional durability
AMTs offer the rugged durability of manual transmissions in a smarter, easier-to-drive package. Plus, they offer longer service intervals, so your fleet can work harder while spending less on scheduled maintenance.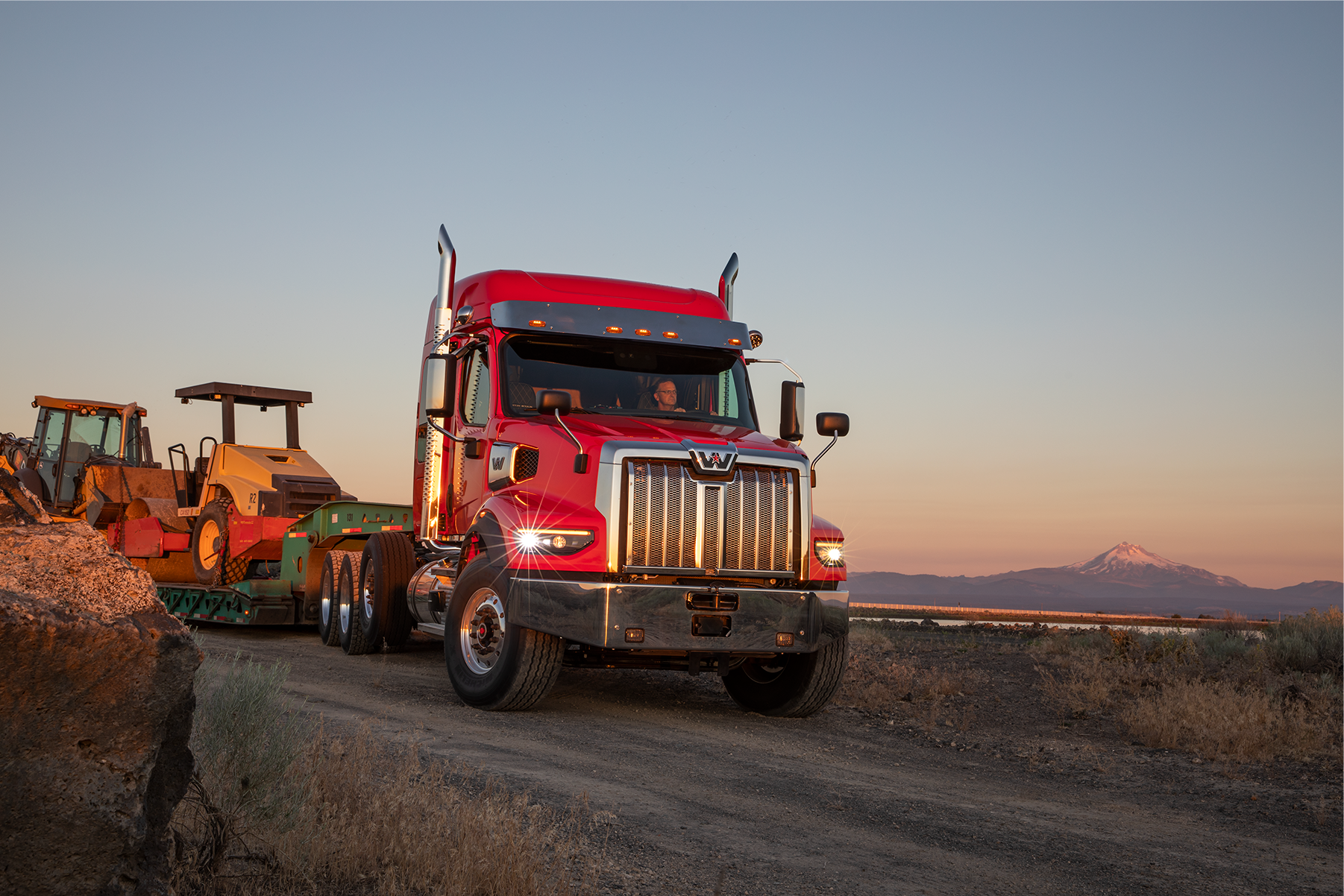 How DT12 Vocational Series transmissions enhance productivity
The DT12-V and DT12-VX are the latest generation of Detroit AMTs deigned for vocational applications. Built with large, robust gears for greater torque input and GCW limits, they're ready for any job, from heavy haul and logging to mining and construction.
The DT12-V and DT12-VX: purpose-built to work hard
DT12 Vocational Series transmissions take productivity even farther with cutting-edge technology that optimizes work on the jobsite.
Off-Road Mode
When the roads are rougher, this transmission gets tougher. Off-Road Mode holds gears longer to prevent unnecessary shifting for sustained momentum and ultimate performance, so your vocational trucks can get where they're going.
Rock-Free Mode
If your vocational truck does get in a bind, Rock-Free Mode can get you back to work in no time. This feature utilizes the accelerator to rock your wheels free on rugged terrain, whether you're between rocks, hard places – or both.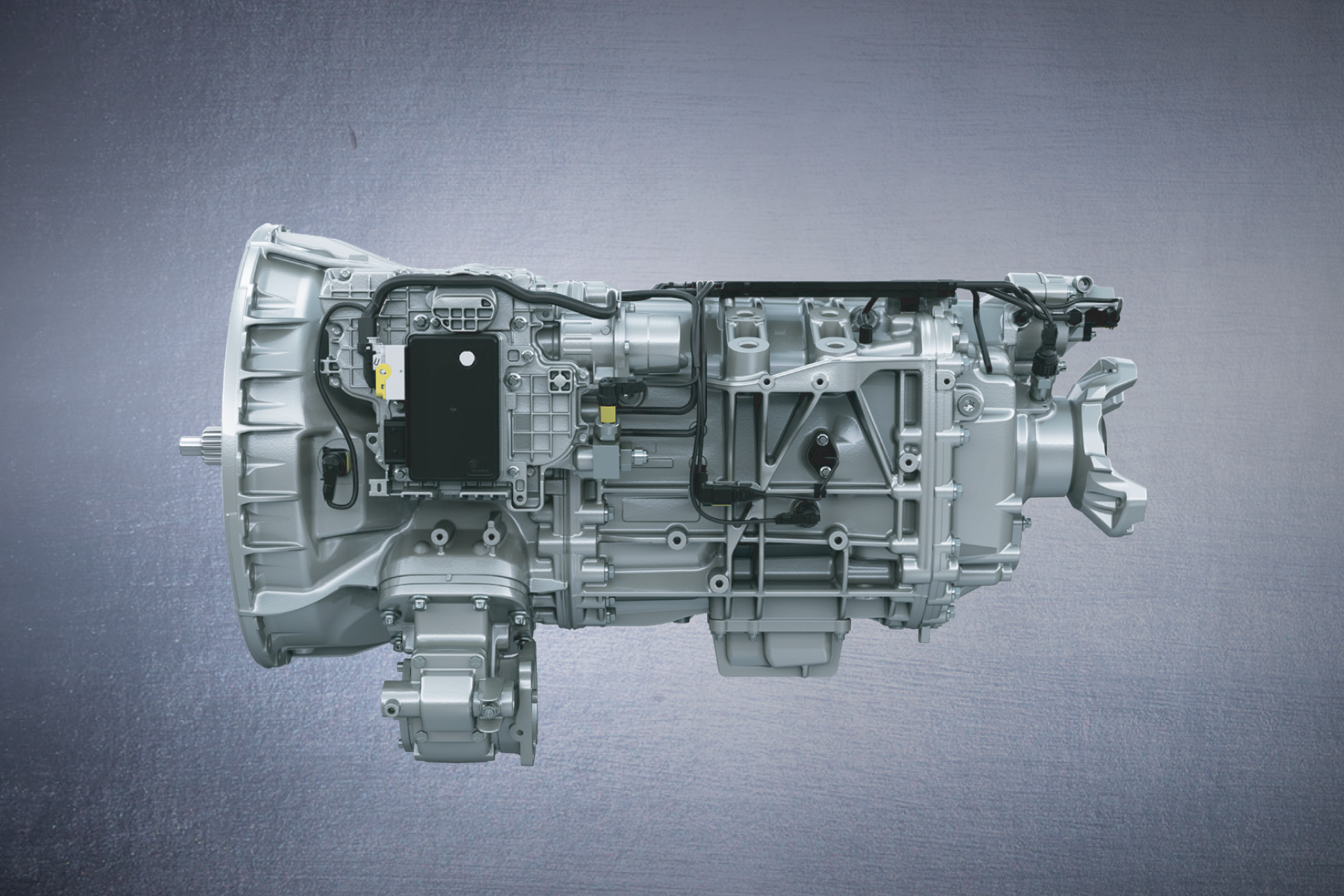 Hill Start Aid
On the work site, there's only one direction you want your operation to go: forward. Hill Start Aid has your back. When your vocational truck's on a steep grade, Hill Start Aid briefly prevents it from moving backward while the operator moves their foot from the brake to the accelerator.
Power Launch
Whether it's dirt, gravel or cement, you need to get it moving. The Power Launch feature makes it easy by automatically increasing engine RPMs higher into the torque curve for smooth, powerful take-offs with heavy loads – all while protecting the vocational truck's clutch and driveline.
Paver Mode
Paver Mode ensures that skilled operators are also smooth operators. This features enables dump trucks to shift from neutral to drive without pressing the brake pedal, ensuring a steady flow to the paving machine.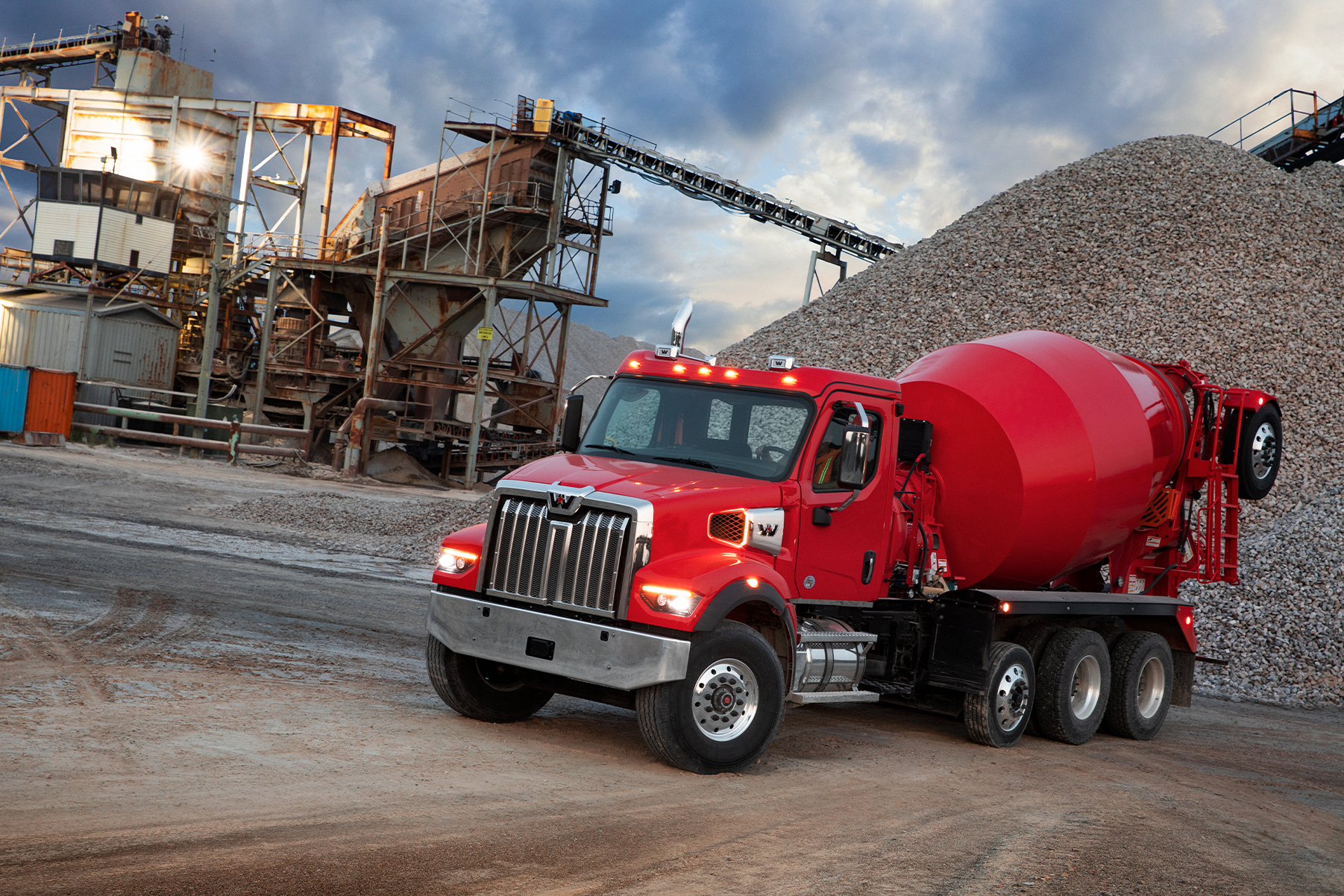 Maximum AMT performance. Powered by Detroit integration.
While the engineering of the automated manual transmission is already an advanced, integrated system, at Detroit, we take it a step farther. Our AMTs are highly integrated with the vocational truck's components, from the engine to the automated safety system and beyond, to deliver optimal performance and productivity.
Want to dig deeper into our AMTs? Learn more about the DT12 Vocational Series transmissions.