It gives us a lot of satisfaction to think about the hundreds of thousands of Detroit™ engines out there on the road, powering a variety of trucks performing an amazing number of jobs.
But we're particularly proud when we hear about one of our engines in a special truck, like the new boom truck owned by Dallwig Brothers Building Supply in Salem, Ore. The truck is a 2016 Western Star 4700 SB with a Detroit DD13® engine, but that's not what makes it special.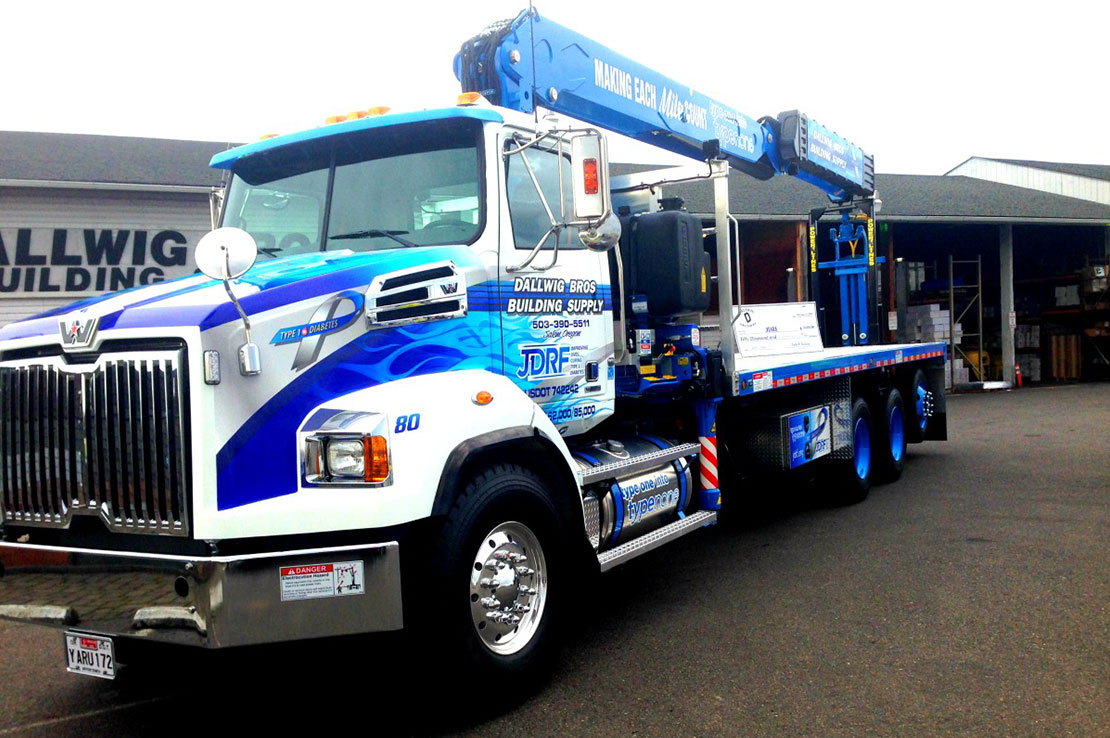 What makes the truck unique is that for every mile it travels, Dallwig Brothers donates 25 cents to the Oregon/Washington chapter of JDRF (formerly the Juvenile Diabetes Research Foundation). The company also made a $50,000 donation to the JDRF upon receipt of the truck this month. The disease is a cause with the Dallwig Brothers because the owner has a grandson with Type 1 diabetes.
The blue-and-white truck is painted with the JDRF logo as well so it serves as a rolling billboard for juvenile diabetes awareness. The paint job was donated by Western Star dealer and upfitter V&H, Inc. of Marshfield, Wis. The truck was displayed at this month's World of Concrete show in Las Vegas.
We're proud of all of our engines and we're particularly happy to have customers, like Dallwig Brothers, who put them to such good use.