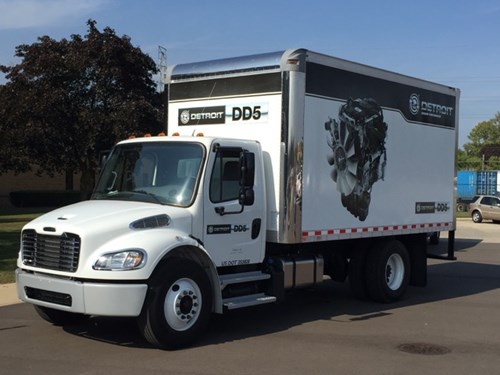 Industry-leading pickup and delivery companies demand durability, fuel efficiency and technology to drive their businesses. With the combination of the medium-duty Freightliner M2 106 and Detroit™ DD5™, an industry-leading medium-duty truck meets the most tech-advanced engine in the industry.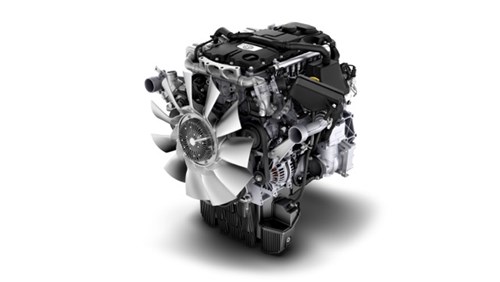 Engineered for exemplary efficiency and maximum uptime, the medium-duty Detroit DD5 leverages the success of Detroit heavy-duty engines. Best-in-class maintenance intervals of up to 45,000 miles keep you working longer, and Detroit™ Connect Virtual TechnicianSM remote diagnostics, fault code interpretation, parts & service and repair scheduling keeps you informed of the engine's performance along the way.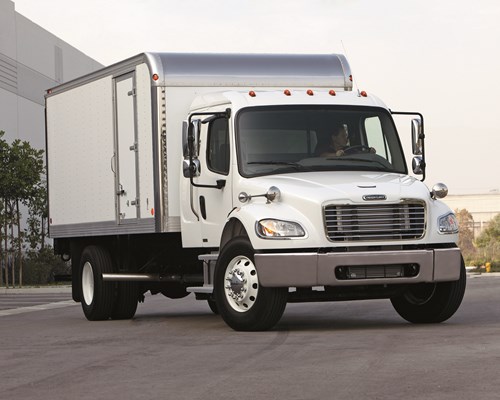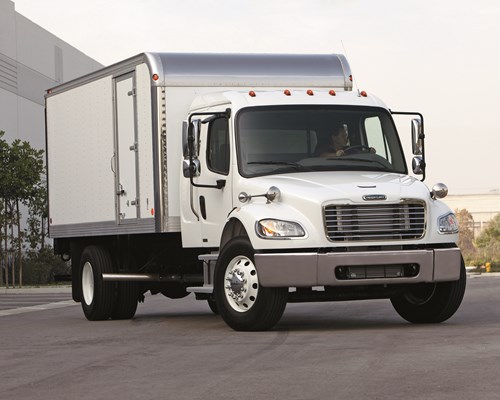 The Freightliner M2 106 is a versatile member of the Freightliner Trucks family, offering the perfect platform for pickup and delivery applications. With a wide array of specialized options based on your needs, the truck of choice for the industry's top performers is now tailored for durable medium-duty performance. 
The best demand results. And when you demand the Detroit DD5 inside your M2 106, you'll be driven by the best. Click here to learn even more.