Whether your fleet operates on the road or a job site, success depends on everything coming together in just the right ways. But getting work done rides on much more than expert planning and management. It depends on what's inside every one of your semi trucks: a fully integrated powertrain.
An Integrated Powertrain: Greater Than The Sum Of Its Parts
Keeping your competitive edge takes a fully integrated powertrain that matches your truck's unique needs. However, integration means much more than spec'ing an engine, transmission and axles from the same manufacturer. It's all about how the components work together.
The Integrated Detroit® Powertrain (IDP)
While Detroit offers a range of powertrains that can be spec'd to help your semi truck perform at its best, the Integrated Detroit Powertrain (IDP) is at the cutting edge of performance. It offers the latest, most efficient version of Detroit components: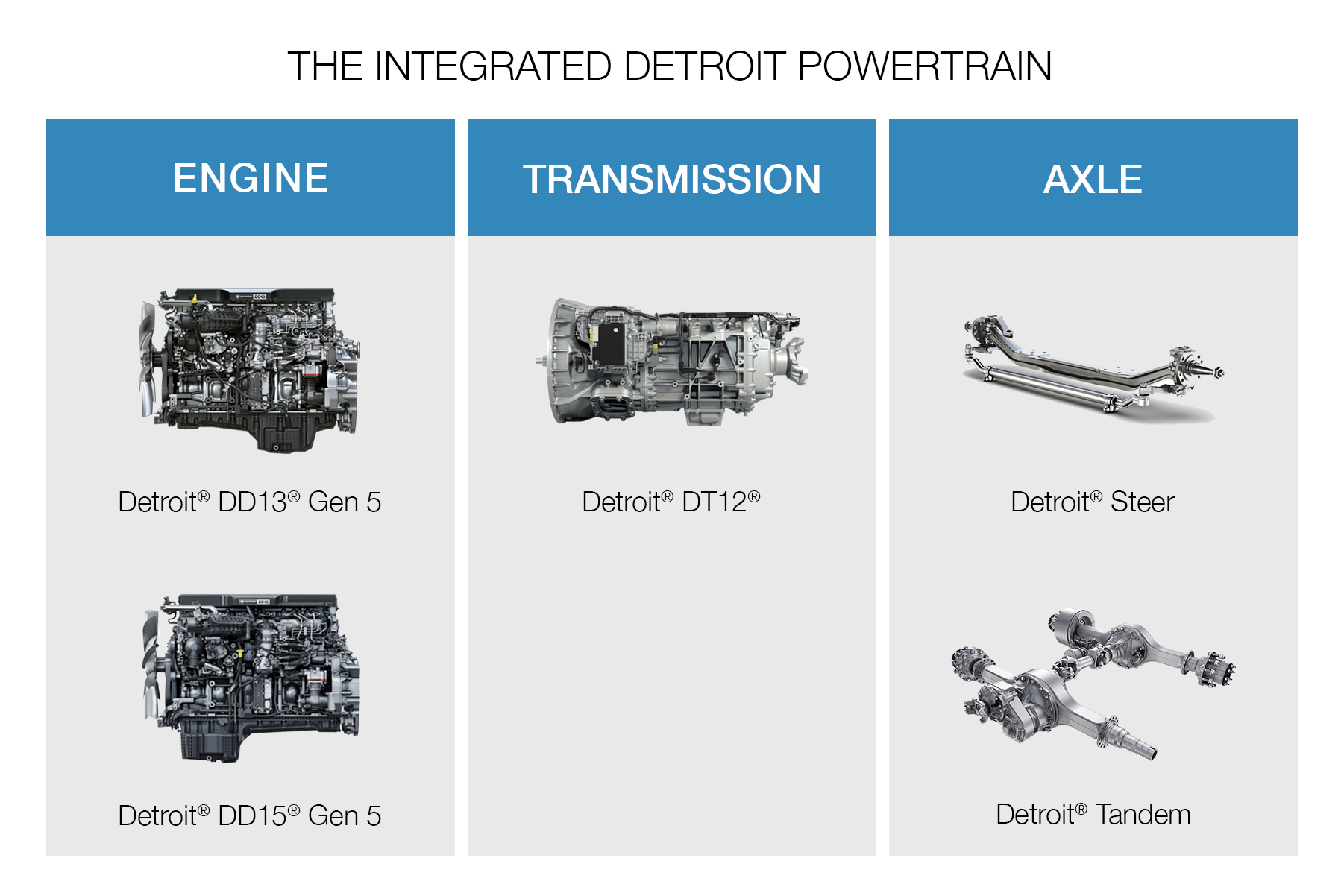 Benefits Of The Integrated Detroit Powertrain
Fuel efficiency – For many fleets, fuel economy is essential, and so is an efficient powertrain. Thanks to the IDP, trucks can maximize miles per gallon and keep operational costs low. But while fuel efficiency is a big reason fleets go with the IDP, it's not the only one.
Reliability – Using less fuel reduces exhaust and aftertreatments, helping any fleet on the road or job site improve the long-term durability of their trucks' engines and reduce the frequency of maintenance-related downtime.
Performance – Built from components that are designed to work together seamlessly, the IDP enables a truck to run, shift and perform at optimal levels. With the IDP, drivers don't have to sacrifice performance for efficiency – they can have both.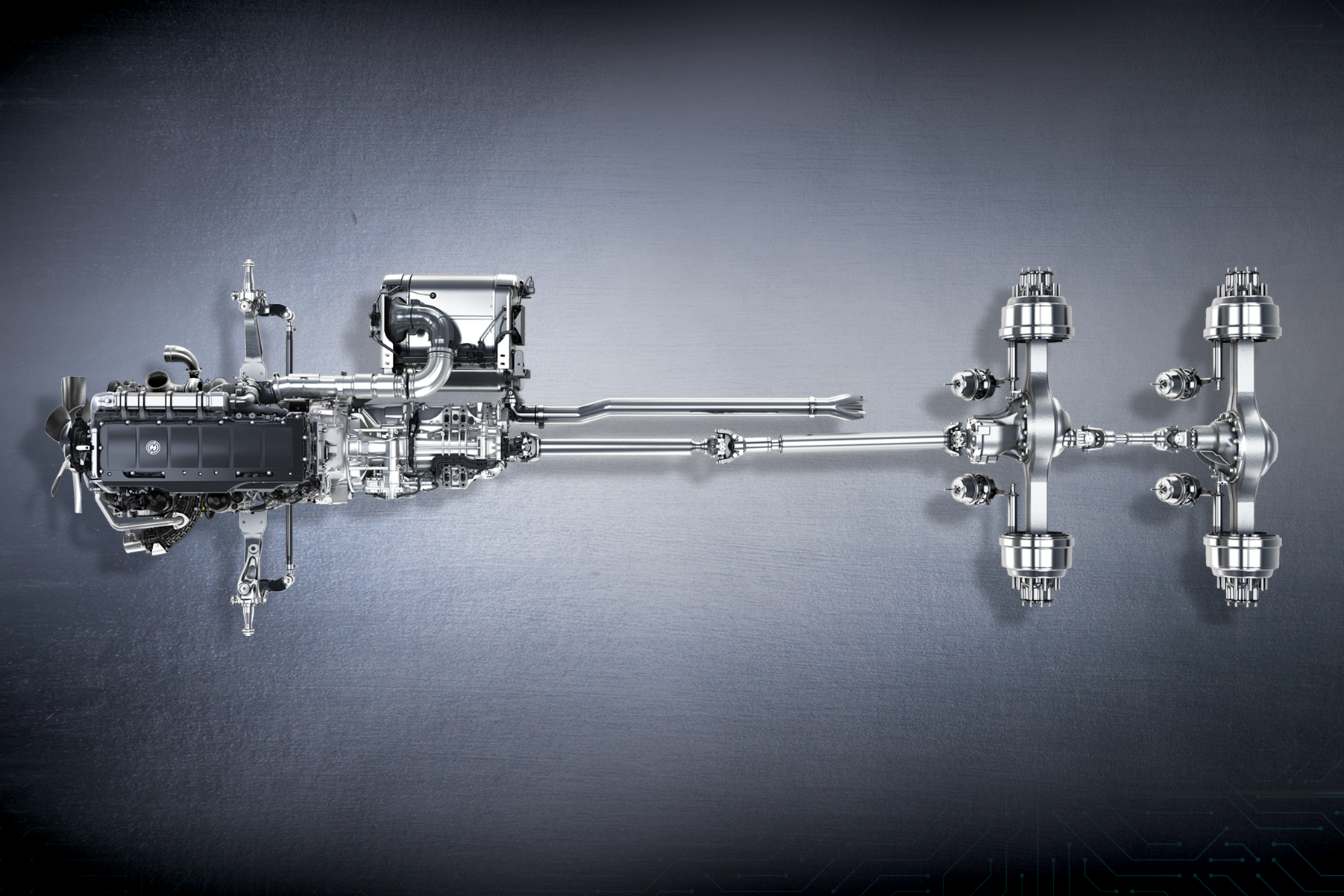 Downspeeding: How The IDP Delivers More
It's easy to see the benefits of the more efficient, longer-lasting and better-performing Integrated Detroit Powertrain. But how does the IDP achieve all three with no drawbacks? The answer: downspeeding. Michael Young, Product Marketing Manager at Daimler Truck North America, explains downspeeding in a nutshell: "A downsped powertrain slows a truck's engine down without slowing the truck down, leading to better fuel efficiency and performance."
Here are the key differences that make up Detroit's downsped powertrains:
A faster, more efficient rear axle ratio – Detroit rear axles offer a fast 2.16 ratio. By using a faster rear axle ratio, a truck can travel the same speed with lower engine RPMs, ultimately saving fuel. However, since a faster axle ratio is harder to turn, it requires more power from the engine in the form of more horsepower and torque.
More horsepower and torque – Detroit delivers more horsepower and torque than previous engines with the Detroit DD13 Gen 5 and Detroit DD15 Gen 5. These models are purpose-built to efficiently drive a fast rear axle ratio and offer more performance than ever before.
"A downsped powertrain slows a truck's engine down without slowing the truck down, leading to better fuel efficiency and performance."
- Michael Young, Product Marketing Manager, Daimler Truck North America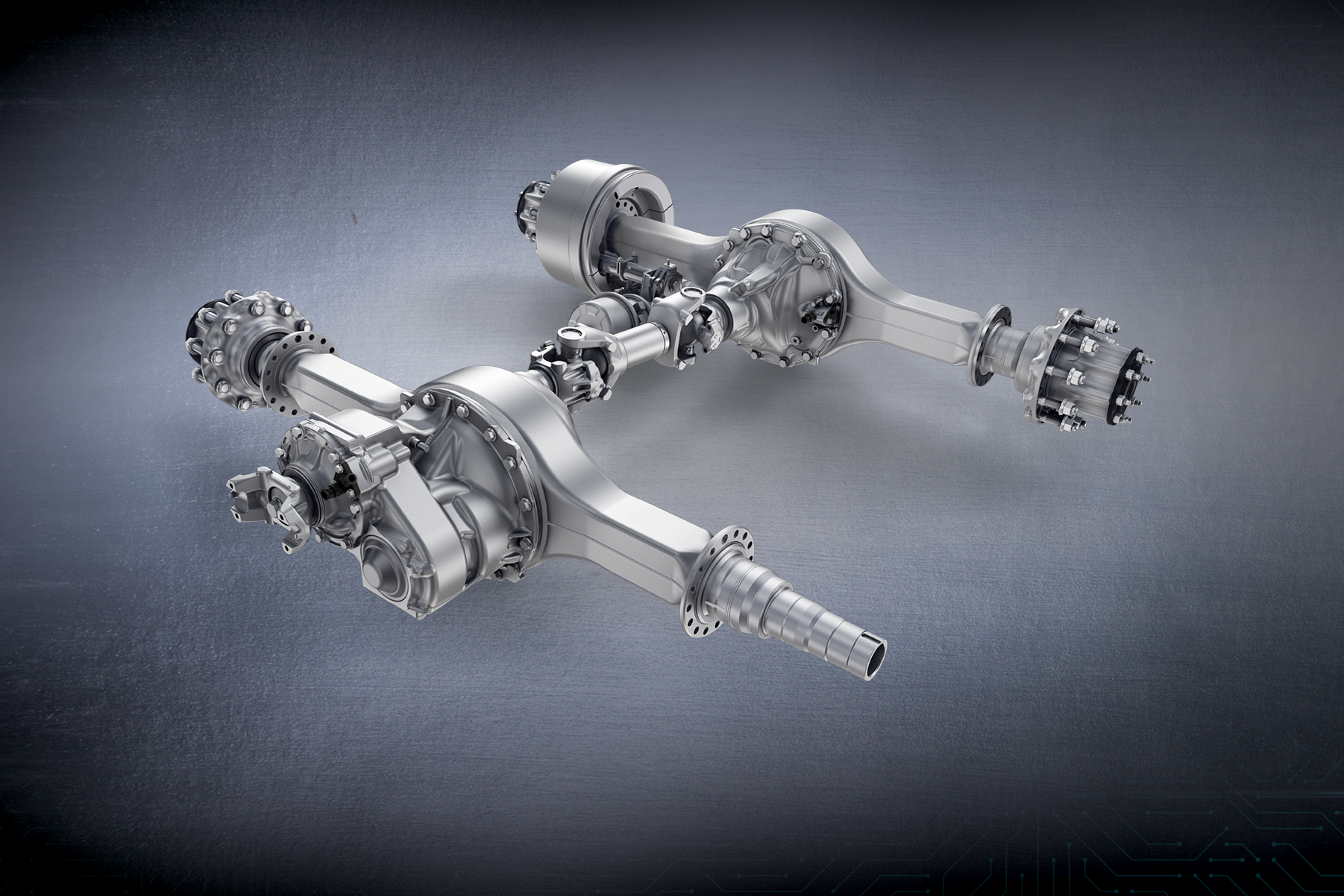 We Can Help You Spec The Right Powertrain
Even if you're not looking for the ultimate level of efficiency with the IDP, Detroit has plenty of powertrain configurations that offer substantial benefits for a range of applications, from the road to the job site. Talk with your local dealer to spec the semi truck that's perfect for you.